8/17/09
Centennial High School Class Of 1975 35 Year Reunion!!!
For further information you may contact Mary Watson-Bender @ (909) 855-2762 or maryj4b@sbcglobal.net
Please note: If you have relocated since our last class reunion, please send your new contact information to Mary Bender @ maryj4b@sbcglobal.net to be added to the updated mailing list.
Click Here To View The 35 Year Reunion Page!
Click Here To See Who's Coming To Centennial High Class Of 1975 35 Year Reunion!
"REUNION COUNTDOWN CLOCK"
Click here to download the Flyer in the printer-friendly PDF format!
Click here to download the Hotel Info in the printer-friendly PDF format!
Click here to download the Reservation Form in the printer-friendly PDF format!

7/24/09

SAD NEWS ABOUT OUR CLASSMATE WILLIAM MILES!!!

Hello Fellow Apaches!

I am sorry to report that our fellow classmate, William Miles, has passed away.

From L.A. Sentinel Newspaper Article Below (Page A-13 News Section):

Life Celebration of William Miles, Jr. 1957-2009

On the bright and sunny morning of June 27, 1957, William Miles, Jr. was born to his parents William Miles, Sr. (who preceded his son in death) and Virginia Lee Miles.

William attended Carver Elementary School, Willowbrook Jr. High School and Centennial High School. He was always very ambitious, he enjoyed being in the spotlight. In the 70's & 80's he was a regular on Don Cornelius' Soul Train dance show.

William held several jobs from Warehouse Supervisor to Restaurant Supervisor but found the perfect job for himself at Jackson Limousine, where he worked the last 17 years before he fell ill.

He leaves to celebrate and cherish his memory his mother, Virginia Lee Flint, brothers, Alvin Sharp, Calvin Sharp, Donald Miles(preceded in death), and David Miles, sisters; Frances Renee' Miles and April La Von Flint; aunts and uncles, nieces and nephews and a host of other relatives, close friends and business associates.

The family of William Miles, Jr. wishes to thank all of you for the many acts of kindness and thoughtfulness extended to us. Please know that you are appreciated.

If you like to share any thoughts and/or memories that you have of William. Click on the link below.

Link: Click Here

.

WILLIAM YOU WERE LOVED, AND WILL BE MISSED!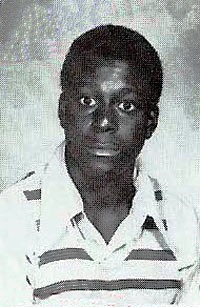 William Miles

7/14/09
Hello Everyone!
Now you can listen to Big Ten 75.com Old Skool Music Station not only on the website but wherever and whenever you're in the mood to listen to great old skool R&B, Soul, Funk, Disco, Jazz , Etc., with the Old Skool Music Station CD sets.
To check out the Old Skool Music Station 12 CD set, Love Songs 3 CD set, Kool Jazz 3 CD set, "Michael Jackson Edition" 4 CD set & Christmas Songs 2 CD set Click Here.

'08 News Archives