Hello Classmates!
The 1985 - 2007 Reunion Booklet & DVD are officially completed. The main reason and concept for creating a Reunion Booklet & DVD was for the benefit of classmates who may have missed one, two, three or all of our reunions. Another reason is the convenience of having all of our class reunions in one Booklet or on one DVD. This is a great way for classmates to reminisce, even those classmates who were unable to attend any of our reunions.
The cost of the reunion booklet is $40.00 plus $5.00 shipping and handling which is payable at the time your order is placed. The Reunion Booklet consists of 40 pages plus front & back covers which include reunion and other relevant photos.
To order the Reunion Booklet or Reunion Booklet & DVD Click Here for printable order form.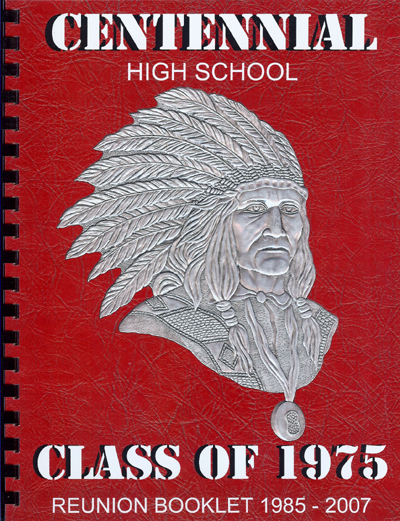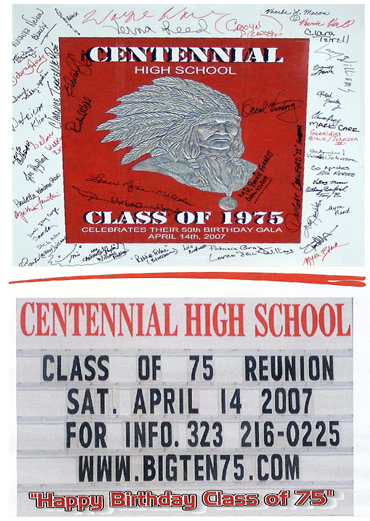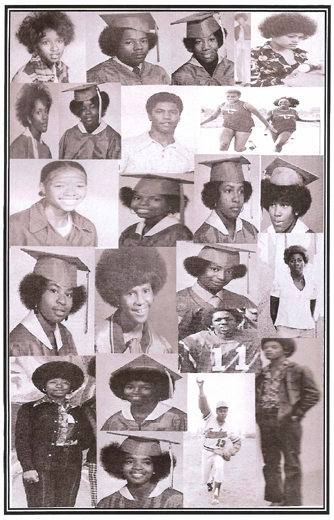 To order the Reunion Booklet or Reunion Booklet & DVD Click Here for printable order form.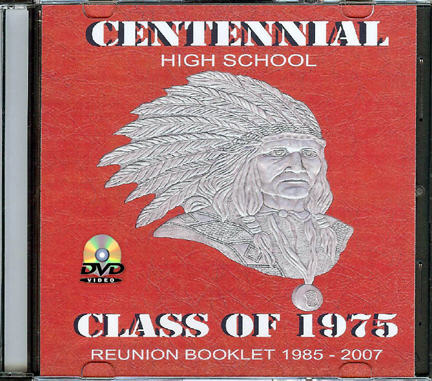 To see a sample of what the Reunion Booklet and the DVD looks like with one of the musical selections played on the DVD! & to order the DVD only Click Here

Testimonials
Hello Mr. Wayne Ware,
The Reunion Booklet is FANTASTIC!!!!! You really did a GREAT JOB putting it together. I'm so glad that I ordered my Book at our last Reunion. It's no secret that I love pictures and having a Reunion Booklet with 22 years of CELEBRATION and 32 years in all since we graduated IS THE BEST!! I'm sure that no other Class has one, or even thought about putting one together, so your idea is so.........UNIQUE AND THOUGHTFUL. OUR CLASS OF 1975 IS TRULY IN A SPECIAL LEAGUE OF OUR OWN AND CANNOT BE TOPPED OR MATCHED!!( I may be biased; but we have so many extremely talented Classmates and that is truly a blessing )!! I love that the Booklet is in color and I love the thickness of the paper that you used, as well as how you put the clear plastic on the front and the back of the Booklet to stop the wear and tear of the pages and to make the Booklet hold up. Thank You again Mr. Wayne Ware and God Bless You Always!! I WILL ENJOY THIS BOOKLET FOR MANY YEARS TO COME!! Love and Blessings.
--Phoebe Macon
P.S. I'm sure everyone will want to order a Reunion Booklet (with all 4 Reunions in it) for themselves. You could have easily charged us so much more (because the Book is so well put together) and because the MEMORIES ARE WORTH SO MUCH AND THEY WILL LAST US A LIFETIME!!!!

Hello Wayne,
My booklets arrived yesterday and I was thrilled with the overall presentation & quality of the booklets. Very professional! You could have easily charged significantly more, considering all of the upgrades (front and back cover - they're the bomb! photo quality, photo card stock, and the plastic covering to protect my booklets for years).
I will cherish mine for years to come. Thank you very, very much for taking the time out to do this. Believe me, your labor of love is appreciated by me, and I'm sure all of those who have received this wonderful work of art.
Your the best!
Much love,
--Oceal Green

Hi Wayne,
I received my reunion booklet today. It was nice to see that you included pictures from all previous events. I did not get a chance to attend all so it was nice to get a recap. Thanks again and keep up the good work.
- Anthony Benford

Wayne,
I received the reunion booklet yesterday and it was terrific. You did a great job and should be proud of the work you put in. The only way it could have been better is if everyone from the class had been there (next reunion). Thanks for all you do, I really appreciate your work.
--Sidney Spear

Hello Wayne,
I received my Reunion Booklet in the mail today. The booklet is Dy-na-mite, I just love it!! I have not been able to make any reunion events yet, so this book means so much to me. I will treasure it forever. You guys look so good in it and I loved the way that you designed it. Like you told Sidney more pictures from future reunions can be added to it as well. Hopefully I'll be able to make it to the next reunion in April 2008.
Love,
--Annie Moore-Johnson

Hey Wayne my Main Man,
I received my Reunion Booklet yesterday and it is the Bomb Diggity. You did an absolutely Outstanding Job on it!! Since I have not made any of the Reunions; I will treasure this Reunion Booklet of my fellow classmates for many years to come and the rest of my life!! YOU GO BOY!! GREAT JOB!!
--Ana Hernandez

Hey Wayne,
I received my Reunion Booklet. You did an incredible job with it. Unfortunately I was only able to make one reunion event and that was the very first one. Now I see what I have missed. All of you looked so good in the booklet. Thanks again Wayne and keep up the good work that you do!
--Reggie Hall

Hey Wayne,
Great job on the booklet and the DVD. I enjoyed both of them. I love the fact that the booklett has all the reunions wrapped up into one.
--Natanya Nelson